Affiliate Marketing Software App Integration
The Most Powerful Affiliate Sales Agent Management Platform In The Industry
Trusted By 1,000s Of Leading Brands.
Perfect For All Industry Sectors.
Retail Chains, Network Marketing, CBD & Hemp Industry, Fashion, And Many More!
This out-of-the-box software app is ready to launch within 48 hours of purchase.

When an affiliate visits your website to join, all of the legal terms and conditions are in place.

You're simply following industry recognized best practices. Finally, all affiliates are paid commissions automatically, without manual labor. Our software app handles those tasks.

Affiliate marketing involves leveraging the resources and network contacts of others to effectively sell your goods and services. 
Since the 1970s, referral sales and affiliate marketing continues to be the effective way to increase brand awareness, drive sales, and scale growth with minimal investment.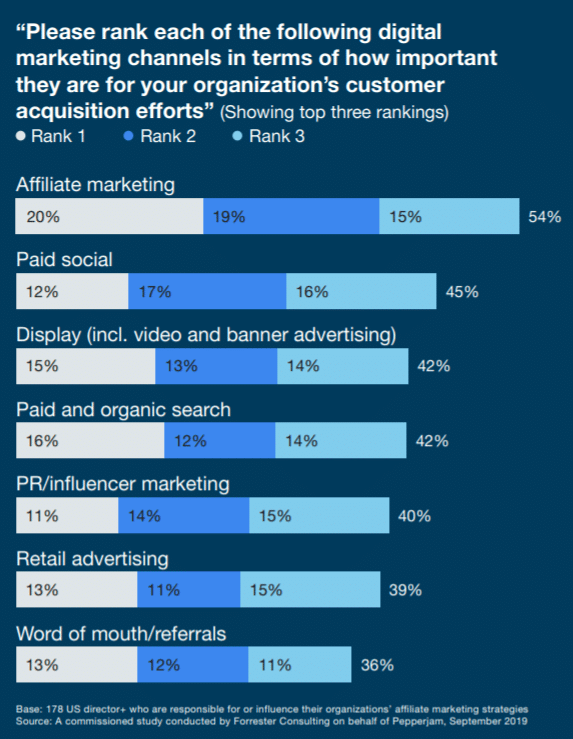 Affiliate Marketing Is The #1 Ranked Customer Acquisition Method For 20% Of Largest Corporate Brands.

*Based On An October 2019 Survey Conducted By Forrester Consulting¹ With 170 Executive-Level Marketers.

Overall Results Showed That Affiliate Marketing Is Ranked As The Number One Channel For Customer Acquisition And Is Relied Upon As A Proven And Critical Revenue Driver.

Of Marketers Who Currently Leverage Affiliate As Part Of Their Marketing Mix, 20% Ranked It As Their Top Channel For Customer Acquisition Followed By Paid And Organic Search (16%) And Display (15%).
80% of the largest brands in the world run an affiliate program to reach new customers and boost sales.

10% of their marketing budget is earmarked towards affiliate marketing.


What Do The Top #25 Largest And Best Known CBD Brands In The USA Have In Common?
Affiliate Marketing Is The #1 Ranked Customer Acquisition Method For 20% Of Largest Corporate Brands. It's Among Their Top 3 Revenue Streams.
Based on an October 2019 survey conducted by Forrester Consulting¹ with 170 executive-level marketers.
Overall results showed that Affiliate Marketing as ranked as the number one channel for customer acquisition and is relied upon as a proven effective and critical revenue driver. 
Of marketers who currently leverage affiliate marketing as part of their marketing mix, 20% ranked it as their preferred channel for customer acquisition followed by paid and organic search (16%) and display (15%).