Authorize-net Payment Gateway
KJ ProWeb™ is an authorized reseller of payment gateway technologies provisioned and supported by Authorize.net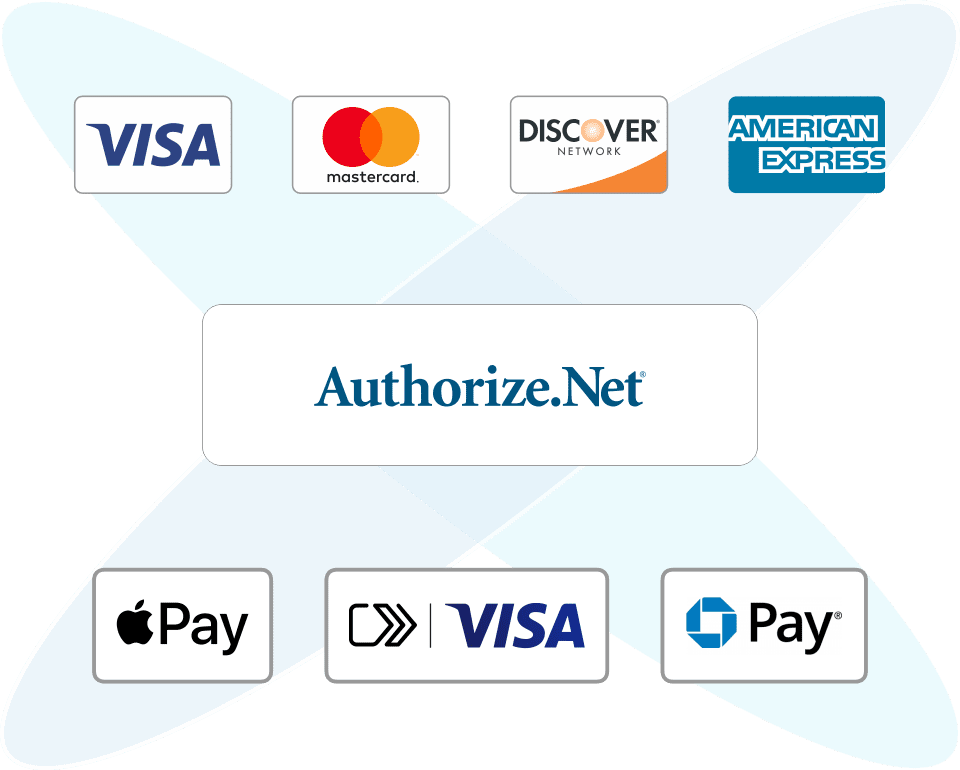 Rates & Fees
Setup Fee $0.00
Monthly Gateway Fee $10.00 per month
Credit card processing at True Interchange + 0.45 basis points and $0.15 cents per transaction.
Visa, MasterCard, American Express and Discover Card are the most popular payment methods. Included is the ability to accept mobile and digital wallet transactions by Android Pay, Apple Pay, and Google Pay.